TJC Media Ventures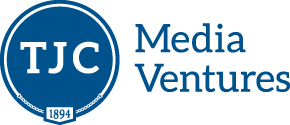 TJC Media Ventures is a commercial subsidiary of The Jockey Club that oversees the new-fan development activities, primarily under the "America's Best Racing" (ABR) brand. The company uses a multi-media strategy that involves traditional media outlets, television and mobile technologies as well as social and digital media to introduce new and casual fans to the vibrancy of the sport.
Through americasbestracing.net, ABR increases the profile and visibility of North America's best Thoroughbred racing events, with a focus on the sport's lifestyle and competition.
ABR also has a promotional tour featuring brand ambassadors who travel to college campuses, high-traffic areas and various other strategic locations in different cities, seeking to attract a younger audience to the sport.
---
Available Apps
ABR (America's Best Racing) App
Watch the best of racing from 2010 on – searchable by races, horses, trainers, jockeys or tracks and available at your fingertips in one easy app from Thoroughbred racing's official source. See free video replays along with result charts for Triple Crown races, the Breeders' Cup championships and all North American Thoroughbred graded stakes races.